Having articled in Maple Ridge in 1984, Lisa was called to the BC Bar in 1985. She practiced family law as a sole practitioner primarily in the Fraser Valley until 2006. During that time, she acted for clients both privately and through Legal Aid, as well as under contract for clients on BC Benefits in Mission and Abbotsford for 13 years. She has represented clients at all court levels in British Columbia.
She qualified as a family law mediator in 1994, and as a collaborative family lawyer in 2003. She has been involved in numerous mediations and settlement meetings, as she is committed to reaching consensus in an effort to resolve outstanding issues by consent wherever possible.
Lisa developed an interest in First Nation issues through a Master's degree from San Diego State University in 2001 (in educational leadership) with an emphasis on counseling. Her thesis was based on a three year ethnography in which she explored the "sacred circle" and its implications for western models of conflict resolution. Between 2001 and 2005, she received training through Qwi:qwelstom (the Sto:lo Nation's justice program) and facilitated circles, assisting in the resolution of conflicts using principles reflective of those used in restorative justice programs.
When she moved to rural Manitoba in 2006, Lisa was called to the Manitoba Bar and practiced primarily family law, appearing in the Provincial Court, Court of Queen's Bench and Court of Appeal. She has also assisted clients with their residential school claims under the Independent Assessment Process established to provide compensation for severe abuse. Lisa returned to British Columbia in April 2012, where she practised family law at Milne Selkirk in Walnut Grove, Langley until October 2017 when she moved her practice to her home office in Mission.
She has three grown children and three grandchildren, and enjoys performing with the Serenata Singers. Her other interests include e-biking, dancing, travelling, French and Italian cuisine, learning Spanish, attending live theatre, and reading spy thrillers.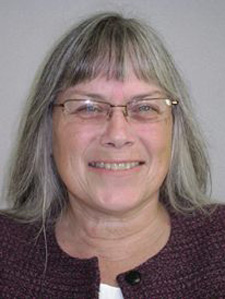 Practice Areas:
Separation and divorce
Mediation and collaborative practice
Parenting arrangements
Child and spousal support
Property division
Adoptions
Pre-nuptial agreements
Cohabitation/marriage agreements
Separation agreements
Education:
BA (Psychology) from UBC, 1980
LLB from the University of Victoria, 1983
Family Law Mediation Certificate, 1994
MA (Ed) from San Diego State University, 2001
Collaborative Separation and
Divorce Certificate, 2003
Qwi:qwelstom Circle Facilitation training, 2001-2005
Memberships:
Law Society of British Columbia (since 1985)
Canadian Bar Association (1985 to 2005)
Family Mediation Canada (since 2002)
Law Society of Manitoba (since 2006)
Collaborative Family Law Group in the Fraser Valley
Community:
Past director of Mission Community Services Society (1990s)
Participation in indigenous ceremonial practices (since 1999)
Power point presentations re Provincial Court court process (2002-2003)
Power point presentations re child protection issues (2007)
Political participation in Manitoba to expand indigenous practices into criminal justice areas (2009-2010)