Manpreet opened Hepburn Mand & Glass Lawyers in Surrey in August 2011. Prior to opening her firm, Manpreet graduated with a double major in history and political science from the University of British Columbia in 2003. She obtained her Bachelor of Laws degree from the University of Victoria in 2006 and was called to the British Columbia Bar on May 1, 2007.
Manpreet's current practice area focuses on family law, wills and estate planning and wills and estates litigation. In her family law practice, Manpreet deals with all aspects of a family breakdown, including spousal and child support, parenting plans, property/debt and pension division and divorce. She also prepares Separation Agreements, Cohabitation Agreements, Marriage Agreements and Co-Ownership Agreements.
Manpreet is a Collaborative Lawyer and has assisted clients at Mediation. She has appeared in both the Provincial and Supreme Courts of British Columbia.
In addition to practicing law, Manpreet is active in the profession. She is currently a member of the Law Society of British Columbia, the Trial Lawyers Association, the Federation of Asian Canadian Lawyers and the Collaborative Law Group (Lower Mainland).
Manpreet has a strong commitment to community. She has actively supported many community groups. In the past, she has dedicated her time and energy to volunteering as a Director of Langley Community Services Society for six years, and other volunteer organizations.
Outside of the office, Manpreet enjoys attending Canucks games, staying active, travelling, watching movies and spending time with her family, friends and dog.
If you are looking for a family lawyer, then please contact Manpreet at 604.637.2878 to schedule a consultation. Manpreet has a practical, solution-oriented and common sense approach to the complex legal issues that affect you and your family. She is dedicated to her clients and is committed to providing quality legal services to you. She looks forward to assisting you.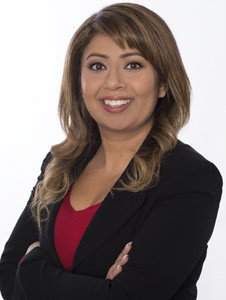 Family Lawyer, Collaborative Lawyer
Areas of Practice:
Parenting Plans (Guardianship, Custody, Parenting Responsibilities, Parenting Time, Access)
Child Support and Special Expenses
Spousal Support
Property and Debt Division
Business and Pension Division
Adoptions
Divorce
Agreements (Separation, Marriage, Cohabitation, Co-Ownership, Variation)
Education:
Bachelor of Art, University of Victoria (2003)
Bachelor of Laws, University of Victoria (2006)
Family Law Mediation, Levels I, II and III (2010)
Collaborative Law Training (2011)
Memberships & Associations:
The Law Society of British Columbia (called to the Bar on May 1, 2007)
Collaborative Association of the Lower Mainland
Federation of Asian Canadian Lawyers (FACL)
Trial Lawyers Association
Canadian Bar Association and Family Law Sections (Past)
Community Involvement:
Past Director, Langley Community Services Society (2008 – 2014)