I have practiced family law since 2010 when I was called to the British Columbia Bar. After working in a Fraser Valley mid-sized law firm for over 11 years, I wanted to change the way I practiced law.
I am excited to offer clients legal coaching, collaborative family law, and unbundled services.  These new models of legal representation are client-centered. They allow the client to remain in charge of their legal issues and budget.
Throughout my practice, I have seen the need for innovation in the legal profession. The traditional law firm billable hour model is unaffordable for most people. Many members of the Canadian public must navigate the justice system without professional legal advice or services. There is consensus among judges, lawyers, and the public that lawyers must adapt the delivery of legal services so that more people can get the legal services they need.
My favorite part of being a family lawyer is the opportunity to come alongside my clients and let them know that they are not alone while facing their legal issues.  I enjoy learning about their stories and goals and providing clear legal advice, tools, and strategies for resolution. As a single mother, I am able to draw on my own experience to offer practical suggestions.
I'm a member of the Law Society of BC, the Legal Coaches Association, the Canadian Bar Association BC Branch, the BC Collaborative Roster Society, the Collaborative Association of the Lower Mainland of British Columbia, and the BC Family Unbundling Roster.
I volunteer with Access Pro Bono and LawCoachBC to provide clients facing economic barriers and people representing themselves in their own family law cases with high-quality legal advice and representation.
When I'm not working, I enjoy spending time with my two elementary-age boys.  I volunteer on the school PAC and do all of the things that are involved in raising two boys! I love to travel, read, listen to podcasts, immerse myself in nature, and learn other people's stories.
Krista Lidstone
Clarity Family Law
#630A - 33771 George Ferguson Way
Abbotsford, BC V2S 2M5
Tel: (604) 210-2562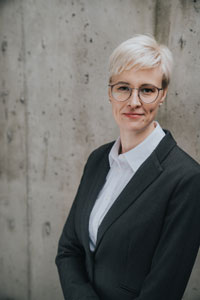 Lawyer
Clarity Family Law
Areas of Practice:
Education:
Memberships & Associations:
Law Society of BC
Legal Coaches Association
BC Collaborative Roster Society
Collaborative Association of the Lower Mainland
BC Family Unbundling Roster