Pamela is an Abbotsford lawyer specializing in Family Law. Pamela graduated from the University of Victoria with a Bachelor of Science then continued her education in England to obtain her Bachelor of Laws and a Masters Degree. Pamela then returned to the Lower Mainland where she was called to the bar in 2018.
Pamela is passionate about empowering her clients while helping them navigate the post-separation process and the stress that often accompanies it. She is an accredited collaborative lawyer and certified mediator. These facets allow her to be highly efficient in finding cost-effective solutions that are unique to their family dynamics. Pamela is committed to guiding her clients in focusing on what is important to them in this process and approaches each situation with compassion.
Outside of practicing law, Pamela enjoys spending time travelling with her husband and son, cooking and dancing. Pamela is fluent in Punjabi.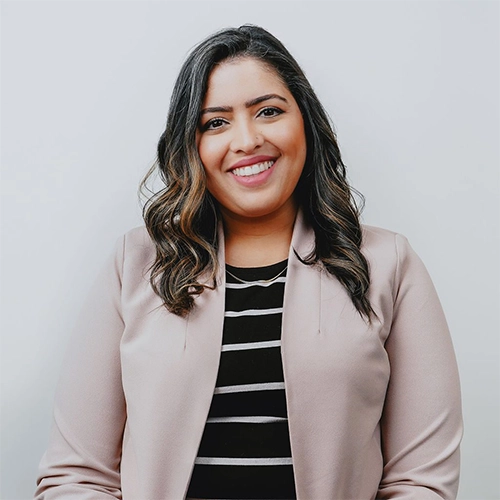 Lawyer
Baker Newby
Practice Areas:
Family mediation
Collaborative law
Separation Agreements
Education:
Bachelor of Science
Bachelor of Law
Masters Degree
BC Bar