Divorce is costly. A divorce could damage relationships with your children, cost you your savings and retirement funds and leave you emotionally devastated. No matter what you may think is coming next, the reality is that it can leave you lonely, deceived and devastated. While none of this would be your first choice it may not be entirely in your control how the process will proceed.
The experiences I have had with my clients over more than twenty years of private practice have led me to learn a lot of lessons and accumulate a lot of wisdom. One of the most important things I have learned is that there is always a better way to get overwhelming and painful tasks accomplished. My expertise will assist you in making the break cleaner and helping you and your spouse to move forward with your lives.
A portion of my practice is focused exclusively on assisting people in collaborative divorce situations. I have specialized skills and knowledge that can assist you in having more control over the outcomes.
This is what I can provide to you:
Step by step strategic plan and map to a more reasonable divorce. This plan is developed together with you, typically during the first session. The purpose of this plan is to find ways to bring win-win resolutions to the issues and concerns of your unique situation. The plan can be revised as we proceed, to adapt to new issues and concerns that may arise.
Decision making process that leads to greater control and consensus between the parties wherever possible.
Unique perspective on the current and future well being of the children of the relationship. The "ACCESS" assessment to determine the needs and best interests of the children can be utilized where appropriate.
Age specific advice concerning the well being and future development of the children.
Understanding of how to negotiate with the other parent in a manner that gains agreement instead of fostering the typically negative self destructive patterns.
Plans to control costs avoiding unnecessary escalation which can derail the process.
Avoidance of blame or victimization throughout the process.
Focus on future planning with a well thought out plan including a detailed parenting plan option as desired.
I have been a divorce coach and child specialist involved with the Lower Mainland Collaborative Divorce group since the beginning. I have been specifically trained in the use of the ACCESS assessments for children, Development of Parenting Plans, Resolving Parent Alienation Syndrome, Views of the Child Reporting, Parent Coordination, and Family Mediation.
I can provide the professional assistance so you can regain control of your life and move forward in a positive way.
Gerry Bock, MA, CTS
Specialized Therapeutic Solutions 8487 Wildwood Place Surrey, BC V4N 5C5
Tel: (604) 574 - 6555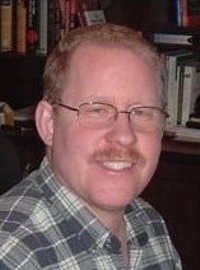 Registered Clinical Counsellor
Mediator,Collaborative Divorce Coach,Child Specialist
Areas of Practice:
Divorce & Separation
Parenting Plans & Custody Issues
Views of the Child Reports
Education:
BA (Psychology, Religious Studies, Business)
MA (Counselling Psychology)
Memberships & Associations:
BC Association of Clinical Counsellors
Registered Clinical Counsellor (RCC)
Collaborative Family Law Group of the Lower Mainland
Association of Traumatic Stress Specialists
Certified Trauma Specialist