If you are seriously contemplating a separation or a divorce, or you are dealing with conflicts involved in an estate, I urge you to consider the Collaborative "No Court" approach or Mediation.
The collaborative approach or mediation has many advantages over the court system. The most beneficial aspect of these processes are that they allow you, and the other party or parties, to be actively involved in the decision making process, taking into consideration the values and goals of all the parties. The processes are structured so that resolving your problems are accomplished in as cooperative a fashion as possible. Compared to going to Court, the Collaborative process or mediation also results in:
a ) Faster resolution of the problems;
b ) Allows for greater privacy;
c ) Can be far less stressful; and
d ) Has proven to be less damaging to long-term relationships.
I invite you to contact me at (604) 538 - 9887 or email me at [email protected] to schedule an office consultation to assist you in determining whether your unique situation is suitable to the Collaborative approach or to Mediation. I also encourage you to review more detailed information on The Collaborative process on the website located at www.nocourt.net.
BIOGRAPHY:
Grace Morin was born and raised in Edmonton, Alberta. She achieved her law degree in 1986 from Dalhousie University in Nova Scotia, after first achieving her two undergraduate Bachelor of Arts Degrees from the University of Alberta in 1983 and 1984 (Special). Grace has practiced law in British Columbia since 1988 with her husband, Ron Morin and they are partners in MLC Lawyers located in South Surrey.
After working in the court system for years and dealing with the client dissatisfaction, frustration, and emotional distress created by such a structured and rigid approach, Grace decided to enhance her legal training by earning Certificates in the areas of Mediation and Collaborative Law. In 2002, she turned her primary practice focus to "No Court" Collaborative Family Law and Mediation, as well as, Will and Estate Planning. Grace continues to take on-going educational courses and training in the areas of Family Law, Wills and Estates, Mediation and Collaborative Law.
Grace is currently and has been the Chair of the Collaborative Association of the Lower Mainland since 2005. She has been an active member of the Association since 2003.
Grace and her husband Ron have lived in South Surrey since 1986. Ron practices in the areas of Real Estate, Corporate Commercial and Wills. Over the past 20 years, Grace has enthusiastically involved herself as a leader, member and volunteer in many community associations, societies and organizations. In addition to these longtime affiliations, Grace is also now involved in the abundant activities of her young son, Richard, including, just to name a few, "Football-Mom" (and Fan), "Baseball-Mom" and "Surfing-Mom". Among Grace's many interests, hobbies and activities, she is an avid traveler and world adventurer who loves yoga, power-walking with friends and the Morin family dog "Sunny", and has been known to go dancing on a regular basis with the gals!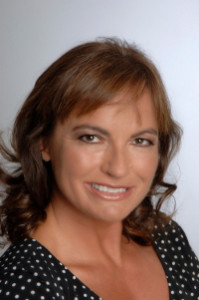 Family Lawyer, Mediator, Collaborative Lawyer, Notary Public, Professional Executrix
Areas of Practice (in English and Polish):
Family Law
Divorce & Separation Matters
Separation, Cohabitation & Pre-nuptial Agreements
Child Custody, Guardianship, Shared Parenting, Visitation Agreements
Financial Asset Settlements
Spousal and Child Support Settlements
Will & Estate Planning Matters
Probate Applications
Estate Disputes
Real Estate Law
Education:
Law Degree from Dalhousie University in 1986
Bachelor of Arts Degree from University of Alberta in 1983
Bachelor of Arts Degree (Special) from University of Alberta in 1984
Family Law Mediation Certificate in 2002
Collaborative Separation and Divorce Certificate in 2003
Beyond Advanced Civil Mediation in 2003
Multi-Party Mediation in 2005
Memberships & Associations:
The Law Society of BC – called to the Bar in 1988
Canadian Bar Association – since 1988
CBA Family Law Sections – New Westminster – since 1990
Collaborative Association of the Lower Mainland – Current Chair (since 2005) and Member since 2003
Presenter for Canadian Bar Association on Wills and Estates
Presenter for Continuing Adult Education on Collaborative Law
Community Involvement:
Chamber of Commerce Member
University Women's Club Member
Ocean Park Community Association Member
Past Semiahmoo Rotary Club Member (for 10 years)
Titan's Football Association